"High class all the way with the Song Company" – Canberra City News
"[...] an elevation into musical joy and bliss. In a word, ethereal. Bravo to all." – ClassikON
Fabulous first tour has come to an end
The Song Company first tour has come to an end and we all could not be happier with the last few weeks. Guest director and soprano Amy Moore has proven herself more than fit for the task with her musicality, encouragement, open-mindedness and has created an outstanding ensemble sound as well as an overall fun project aura.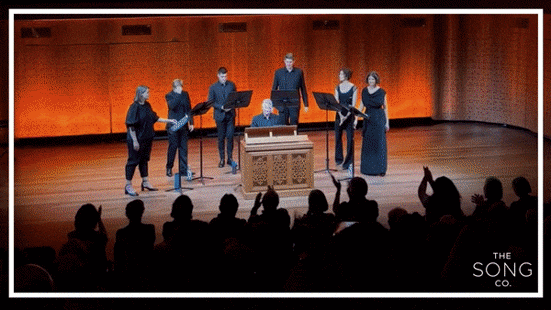 The reviews the program received from our Canberra (Canberra City News) and Sydney (ClasskiON) performances speak for themselves and reflect the contagious and "ethereal" atmosphere that filled the concert halls.
Now we are looking forward to working with Jack Symonds on Songs of Rosa Mystica next.