The Song Company appoints three new Directors
The Song Company is excited to announce ensemble members Amy Moore and Jessica O'Donoghue as Co-Artistic Directors, and the appointment of renowned music educator Kimbali Harding to the Board
Following the success of the artist-led model introduced for its 2023 season, The Song Company is delighted to re-confirm the approach of engaging a series of Guest Directors for 2024, and to formalise the artistic leadership role that Amy Moore and Jessica O'Donoghue had recently been playing. This cements the artist-led vision by firmly putting the spotlight on these talented vocalists, and reinforces and secures the artist-led platform for innovation, collaboration and an unparalleled artistic journey.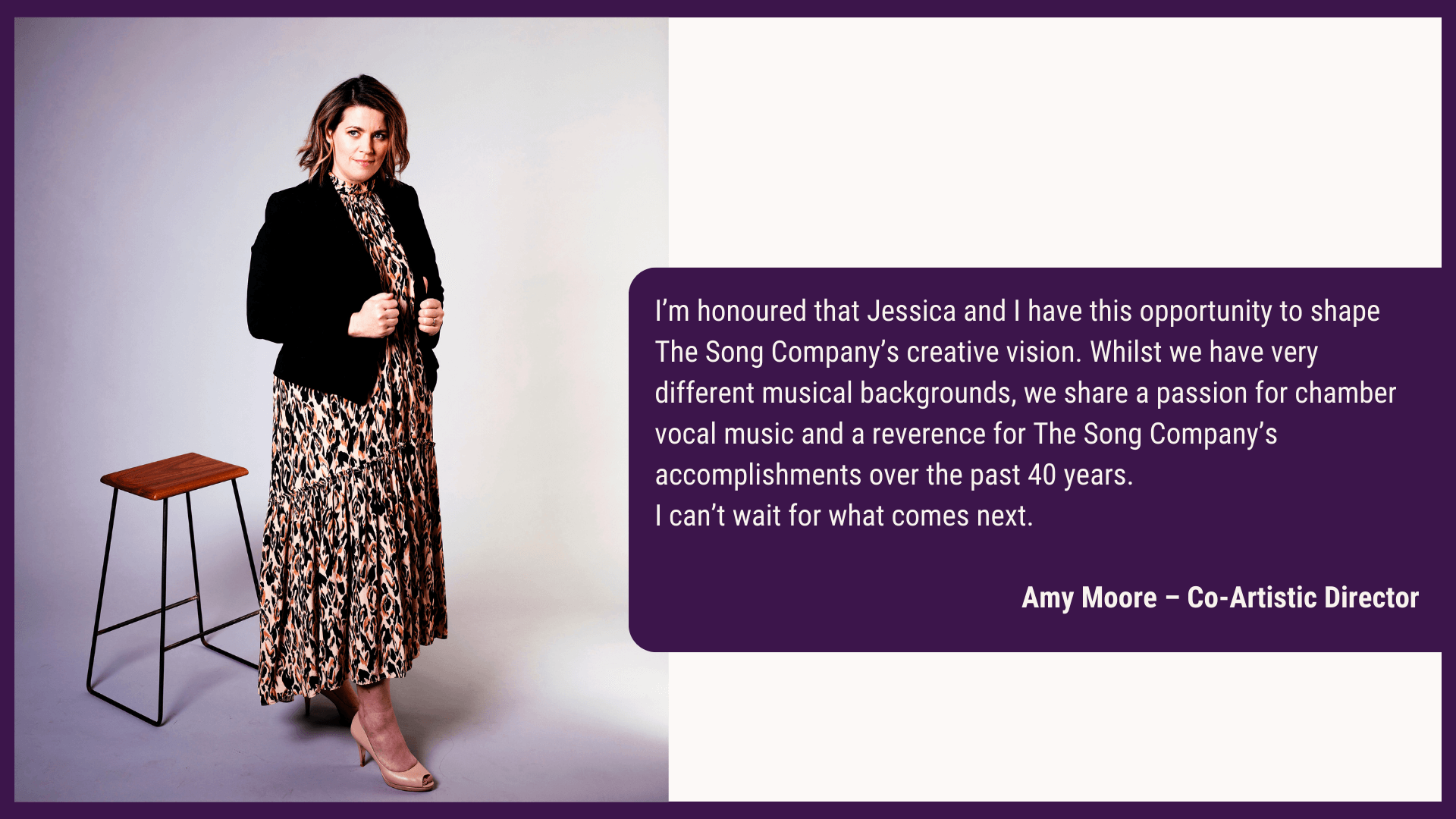 Amy Moore – Co-Artistic Director
The appointment of Co-Artistic Directors from within the ensemble places the focus squarely on the singers themselves. Working with the Guest Directors, the Co-Artistic Directors' deep understanding and appreciation of each of the singers' unique capabilities and artistic potential, allows the celebration of the exceptional talent within the ensemble and enables the group to offer expertly designed and executed performances of old and new music, to explore new realms of vocal expression, and to push the boundaries of their craft.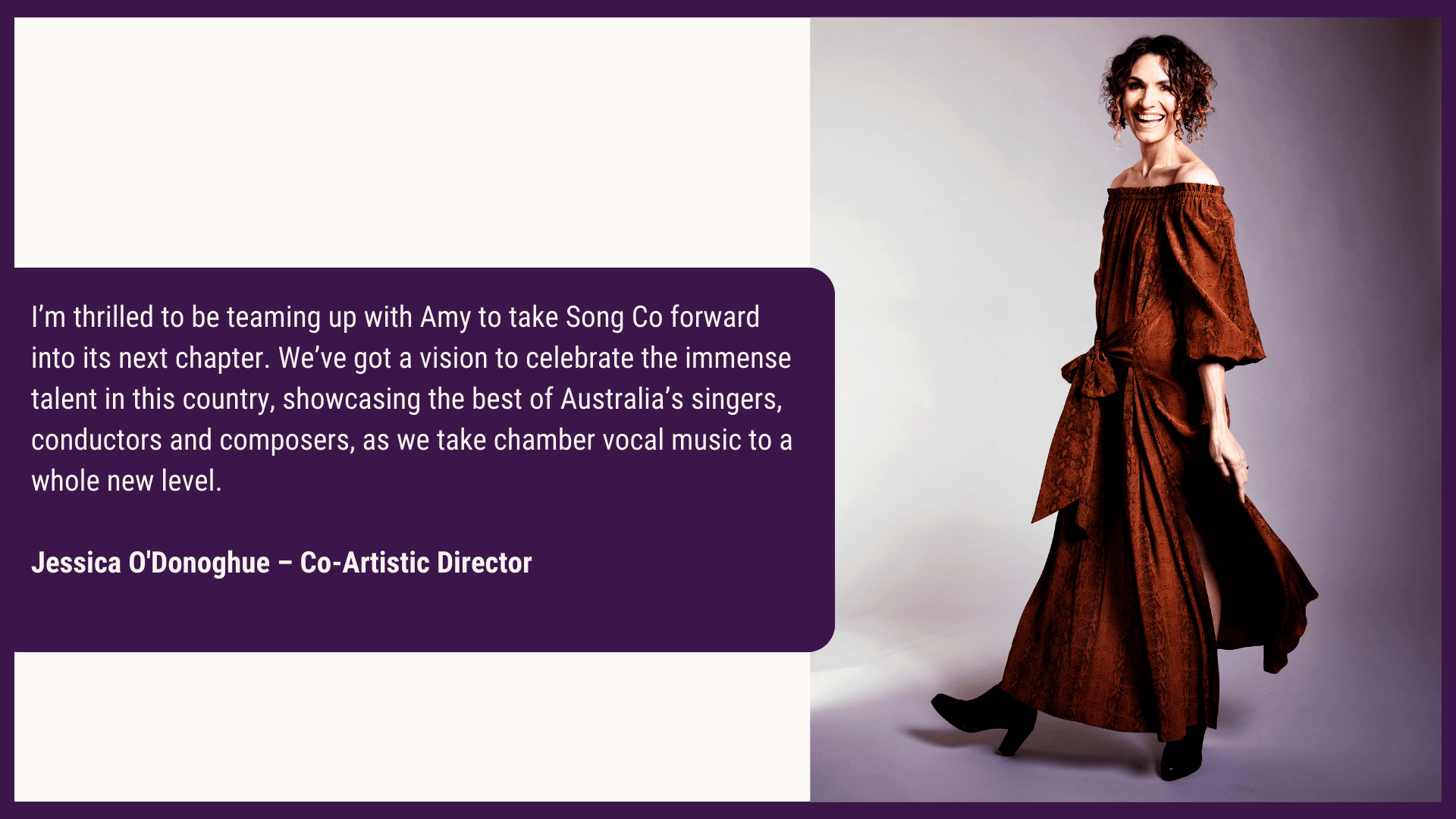 Jessica O'Donoghue – Co-Artistic Director
The Song Company is also delighted to announce the appointment of Kimbali Harding, noted music educator, musicologist and performer to its Board. A graduate of Sydney Conservatorium of Music and both Cortot Conservatoire and L'Universite de la Sorbonne in Paris, Kimbali found her passion working with young people as Director of Education at Musica Viva and more recently in Māori and Pasifika communities in rural New Zealand. She recently was appointed CEO of the Australian Youth Orchestra.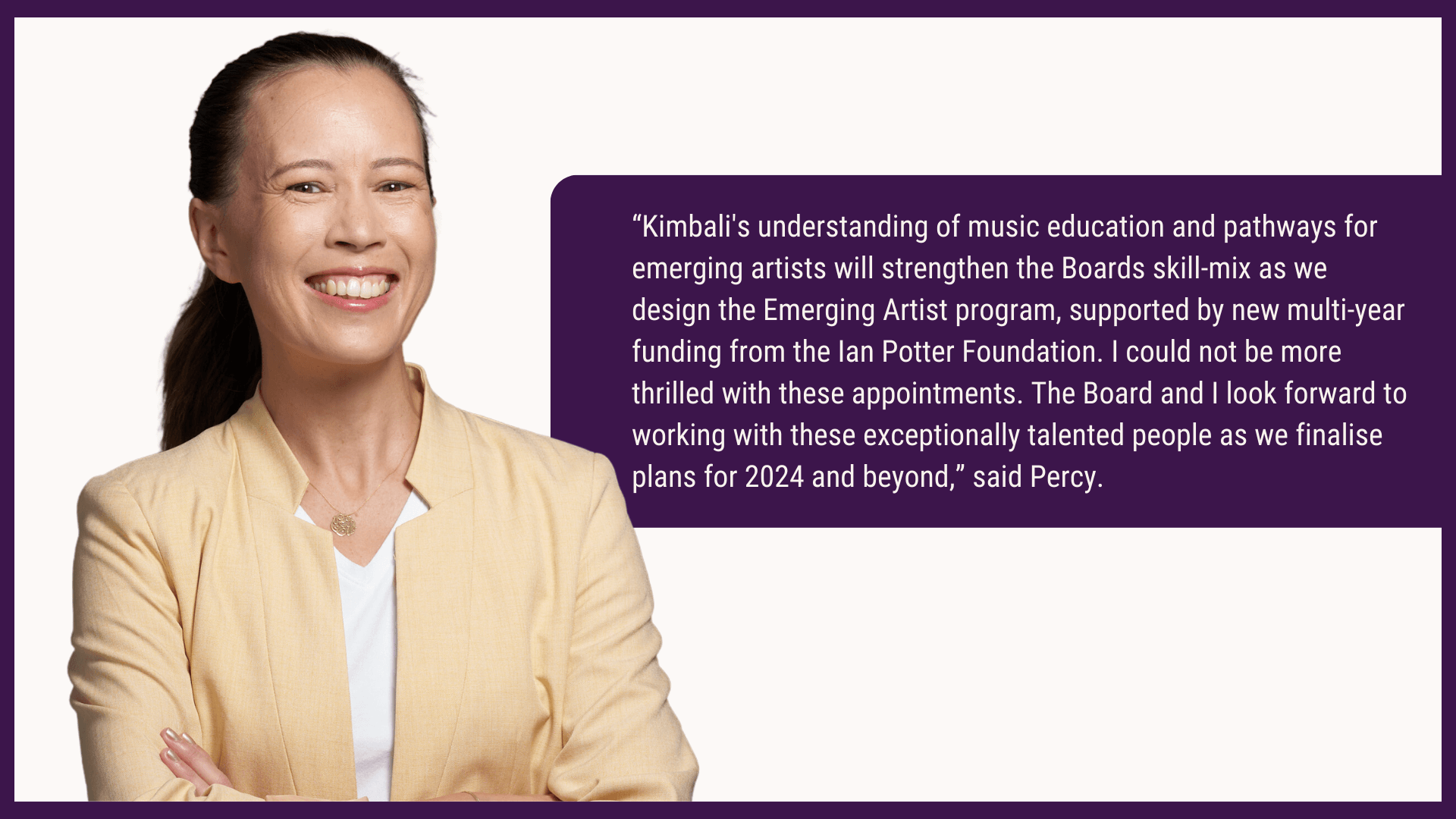 Kimbali Harding – CEO of Australian Youth Orchestra & Board Director